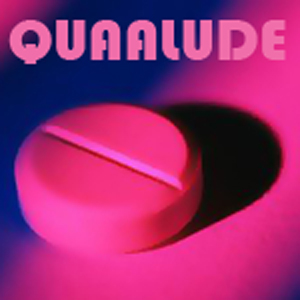 Quaalude
45 min
Strong
2
Are you ready to "LUDE OUT" Methaqualone is a sedative-hypnotic drug that is similar in effect to barbiturates, a general CNS depressant.

Its use peaked in the 1960s and 1970s as a hypnotic, for the treatment of insomnia, and as a sedative and muscle relaxant. It has also been used illegally as a recreational drug, commonly known as Quaaludes.

Usual effects include relaxation, euphoria, and drowsiness, also reducing heart rate, respiration, increased sexual arousal (aphrodisia) and parasthesias (Numbness of the fingers and toes).
Download