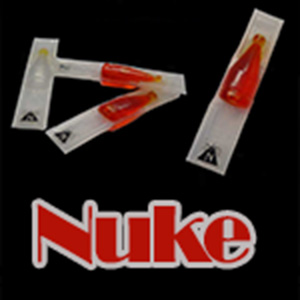 Nuke
30 min
Very Strong
3
Nuke is a highly addictive and most pleasurable narcotic that was made by the drug lord and leader of the Nuke Cult, Cain. There are many variations of nuke such as Red Ramrod, White Noise, Blue Velvet, and Black Thunder.

This is a simulation of the classic red nuke. Depicted as red liquid that that is administered via an injection directly into the bloodstream, nuke is one powerful drug.

If we had to compare the results, it is akin to cocaine but on a whole different level: euphoric, energetic, talkative, and mentally alert, especially to the sensations of sight, sound, and touch. It can also temporarily decrease the need for food and sleep.
Download