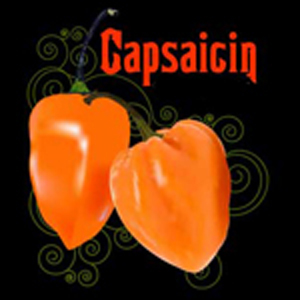 Capsaicin
60 min
Very Strong
3
Capsaicin the active component of chili peppers, which are plants belonging to the genus Capsicum.

It is an irritant for mammals, including humans, and produces a sensation of burning in any tissue with which it comes into contact.

The Capsaicin dose mimics the substance taken in extreme form and gives the intense high associated with some of the strongest sources of Capsaicin- difficulty breathing; tightness in the chest; swelling of the mouth, face, lips, or tongue. Feel intense heat in the entire being.

It is a truly insane experience.

Download