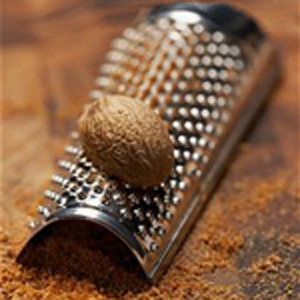 Nutmeg
30 min
Strong
2
Nutmeg is basically the seed that is obtained from the nutmeg tree, which belongs to the genus Myristica. This seed contains what is known as myristic.

It is a kind of monoamine oxidase inhibitor of a mild nature, which is actually an antidepressant drug.

This agent is what is considered the main source of most nutmeg high effects. Nutmeg's side effects include visual, auditory, and tactile hallucinations (one of the profuse symptoms of a mental disorder, where the person perceives illusory elements), and delusions (forming deceptive ideas).

Some people have also experienced abnormal personality changes. Sensations of hot and cold, and blurred visions have also been reported to occur in some.

Accompanying these, there may be double vision, headache and drowsiness. I-Doser closely simulates the knock-out effects of large nutmeg doses, and is thusly a Strong dose.

Download