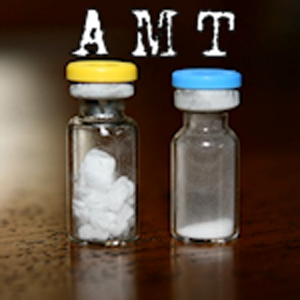 AMT
35 min
Very Strong
3
AMT is a long-acting, synthetic psychedelic and euphoric stimulant.

The stimulant effects are like amphetamine, with the visuals being similar to LSD, though less intense.

The mental effects are also similar to LSD, only less intense. This comes with a warning: there will be a definite crash. The intensity of the crash may bring on exhaustion or extreme tiredness.

Positive effects include: increase in energy, mood lift and smiling, visual patterning and closed-eye visuals, increased awareness and appreciation of music, and empathogenic qualities.

This is truly a powerful dose with a sometimes-strong comedown that makes this dose a true epic experience, a journey.
Download