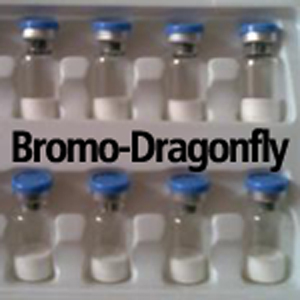 Bromo-Dragonfly
45 min
Extreme
4
Bromo-DragonFLY is a psychedelic hallucinogenic drug related to the phenethylamine family.

It is very uncommon with nearly no history of human use. Bromo-DragonFLY is considered an extremely potent hallucinogen with an extremely long duration of action up to several days.

On the positive side is mood lift, visual changes such as trails and patterns, increased associative thinking, and ego softening.

On the negative end could be short-term memory scramble or loss and confusion as well as the general unknown considering the mystery of this substance.

Download